Welcome to Cloverpedia

About this wiki | New pages | Categories | Wiki tutorial | Help pages | Cloverpedia:Sandbox
Manual of Style | Blocking Policy | Frequently Asked Questions | Help: References and Citations | Images | Profile Image Change

Cloverpedia is a collaborative encyclopedia for everything related to the film created by Matt Reeves, J. J. Abrams, and Drew Goddard. Because of the wiki format, anyone can edit or create any article on the site, so we can all work together to create a database all about Cloverfield. Be sure to check out the Help pages to get started! You can also use the Forum for questions or general help. Our database currently contains 112 articles and 235 images.



For your best browsing experience, we recommend that you create an account.
Before you start to edit our wiki be sure to check out our Policies and Guidelines.


About Cloverfield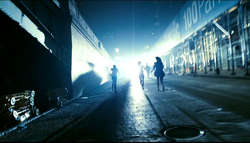 Cloverfield is a 2008 science fiction/monster film produced by J.J. Abrams, directed by Matt Reeves, and written by Drew Goddard. It depicts the attack of a giant monster in New York City, witnessed by a small group of friends. The film is presented as a tape found by the Government after the events of the movie. The filming style is similar to that of The Blair Witch Project, given that the film is filmed entirely from the point of a character's video camera. The title of the movie spawns from the Government codename, or "Case Designate" for the events depicted in the movie. At the start of the film a Government message appears, explaining this. (Read More)
Featured Article
Clover is the given name of an underwater life form that appears in Cloverfield and Cloverfield/Kishin. The creature was created by artist Neville Page and JJ Abrams.

The monster came from the Atlantic Ocean, where it was awakened by Tagruato submarines sent down from Chuai Station to investigate. The monster rampages throughout Manhattan, destroying the city in its path. This destruction causes the United States government to sacrifice New York City in an attempt to kill the monster with heavy ordnance in the Hammerdown protocol. Before that, the monster killed Jason Hawkins, crushing him with its tail on the Brooklyn Bridge; its parasites bite Marlena Diamond, causing her to explode from the central cavity; and it bites Hud Platt in half just moments before the Hammerdown protocol. (Read More)
Featured Video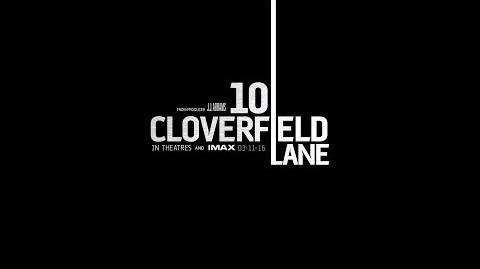 Forums
Have questions about Cloverfield? Got a theory to share? Need help sorting the speculation from the truth? Check out our forum!
To write a new article, just enter the title in the box below.
Not sure where to start?
Adding content
Talk and more...
Check out the community portal to see what the community is working on, to give feedback or just to say hi.
Cloverfield News
Featured Polls
Do you care about a Cloverfield sequel anymore?
A Survivor you wish lived